15.5FT Telescopic Extension Aluminum Step Ladder Folding Multi Purpose Non-Slip
❥❥❥【Premium Telescoping Ladder】Features an impressive length of 15.5 feet, Gimify telescoping ladder is made of a durable and sturdy aluminum alloy with anodized finish that resists rust and ensures long-lasting.
❥❥❥【Safety & Quick to Use】Safety comes first! Every step has a double height-locking latch that opens and closes individually for anti-pinching your fingers or hands. It also allows the user to adjust to different heights without effort.
❥❥❥【Compact & Portable】Compacting down to just 3.12 feet, the folding telescopic ladder comes with storage straps and easy carrying handle, making it easy to use, store and carry around, easily fits in the trunk of your car.
❥❥❥【Extra Stability】Lightweight yet strong, this extension Ladder with a weight capacity of up to 330lbs! Design with non-skid end caps holds the base firmly in place, while extra-wide steps ensure a safe and stable climbing experience.
❥❥❥【Truly Versatile ladder】Providing maximum height at minimum storage cost. Telescopic ladder is perfect for different domestic and commercial uses, such as house/building maintenance, window cleaning, interior/interior decoration, painting, roof repairs, light-bulb changes, etc.
Product Description:
This collapsible ladder is lightweight and easy to carry which can be stored under the bed, behind the cabinet or behind the door and so on.

Specification:
Bearing Capacity: 150kg/330 lbs
Material: Aluminum alloy
Telescopic Length: 15.5FT/4.8M, 12.5FT / 3.8m / 149.61", 10.5FT / 3.2m / 125.98"

Weight: 9000g,10600g,13900g
Note:
1. The actual color may vary slightly from the online image due to monitor color settings.
2. Due to the manual measurement, please allow a slight deviation in the data.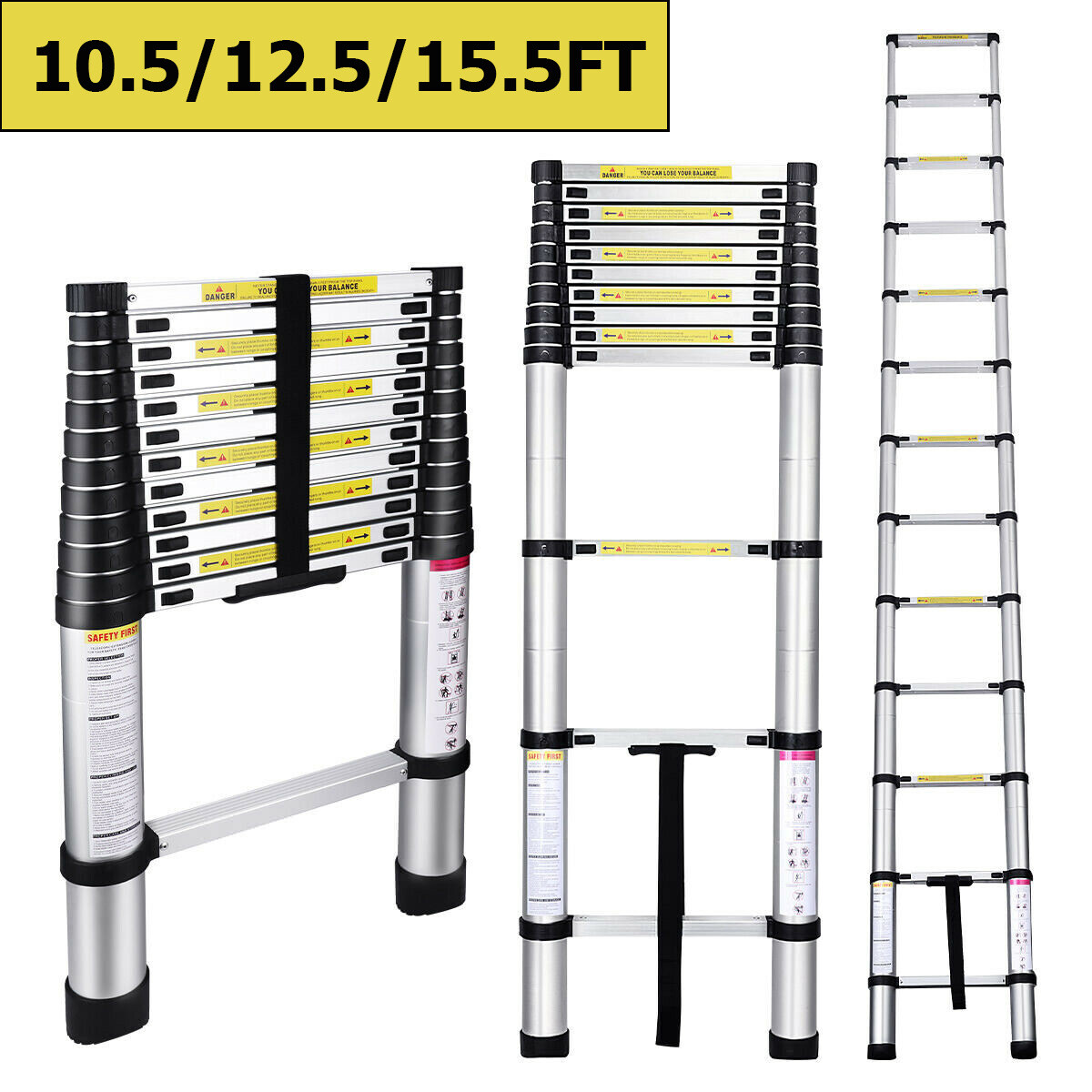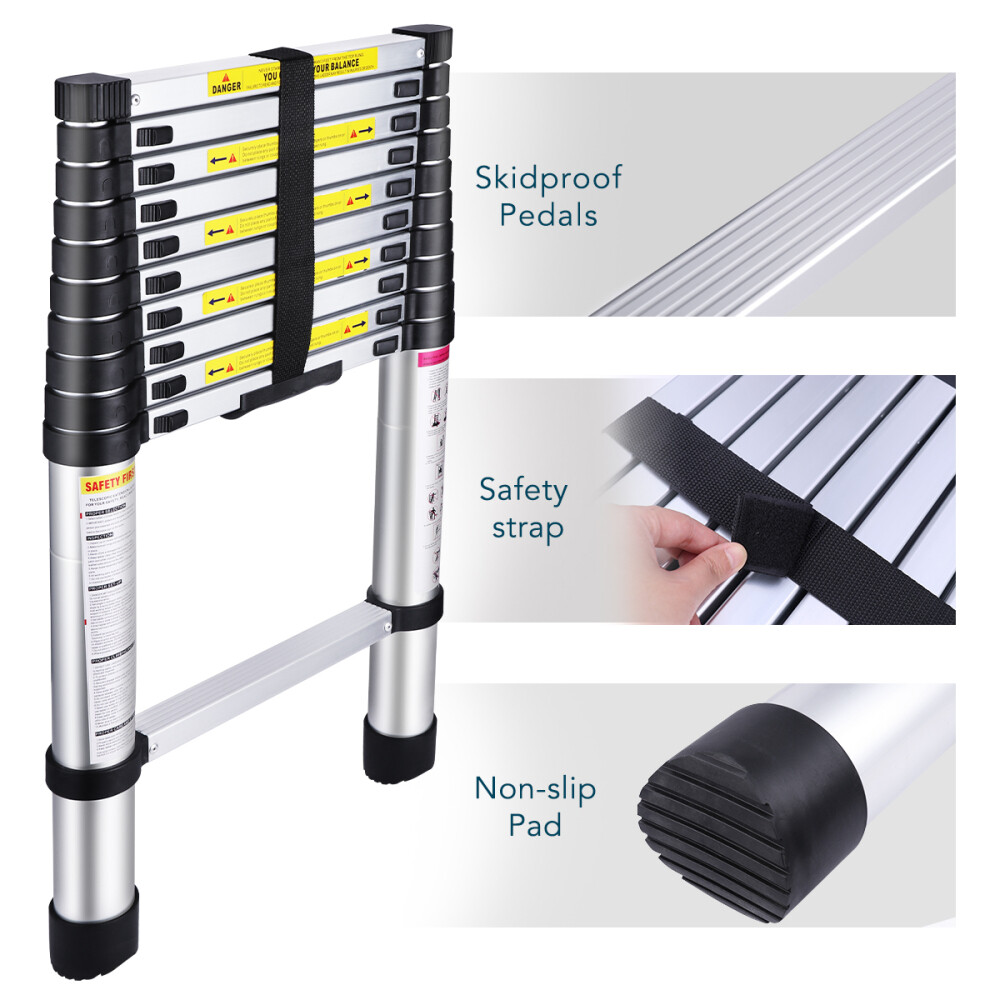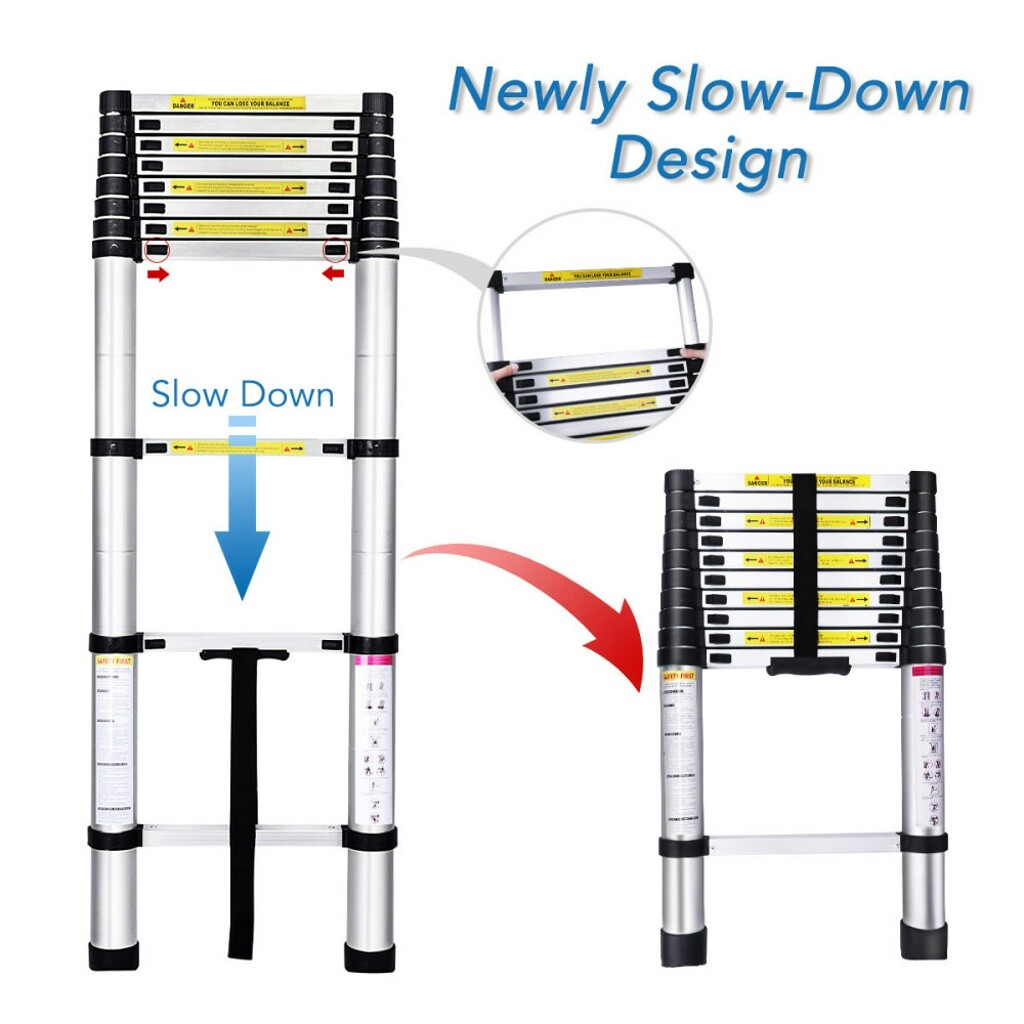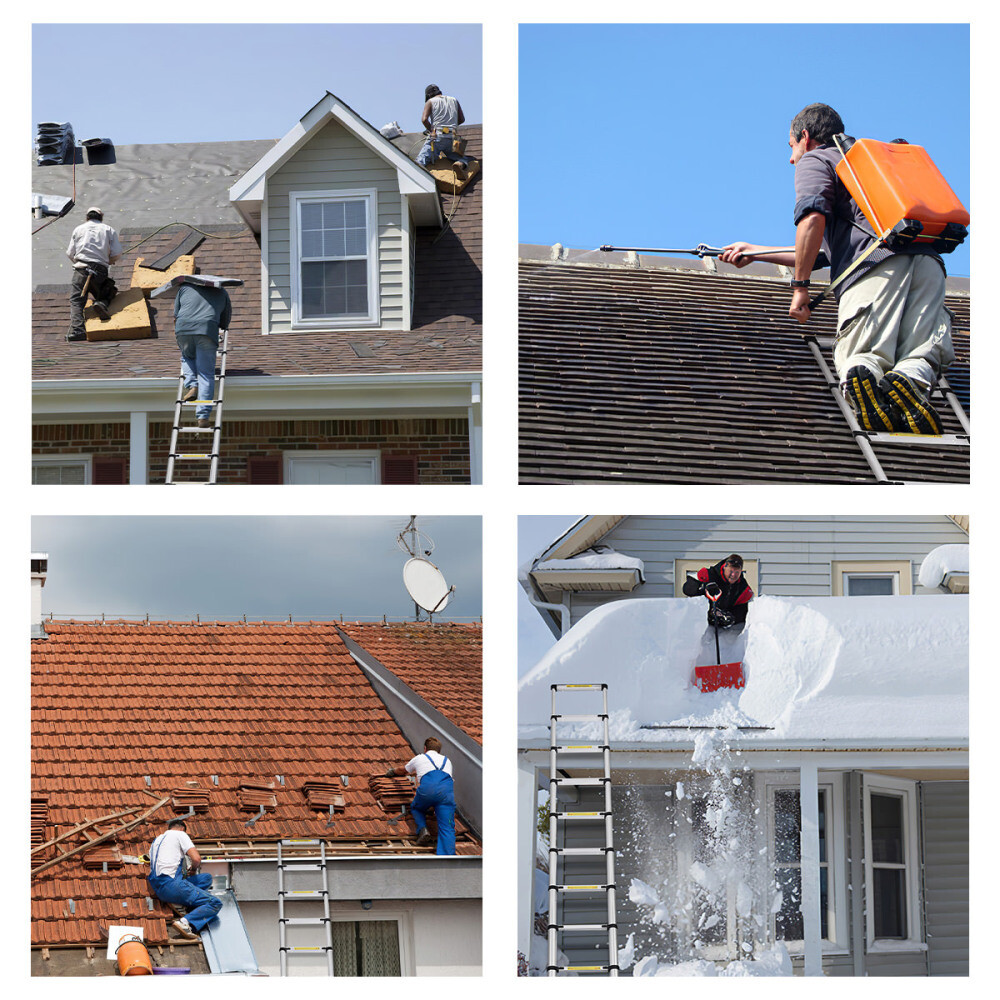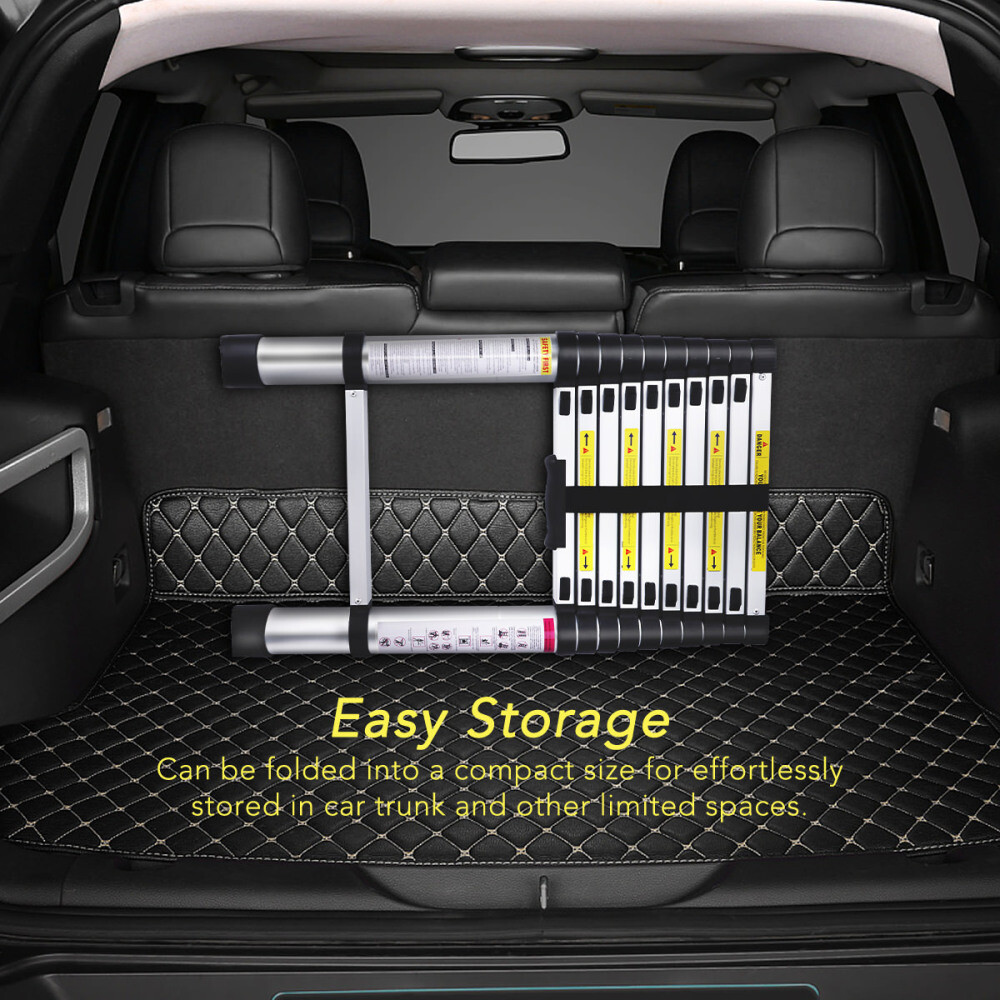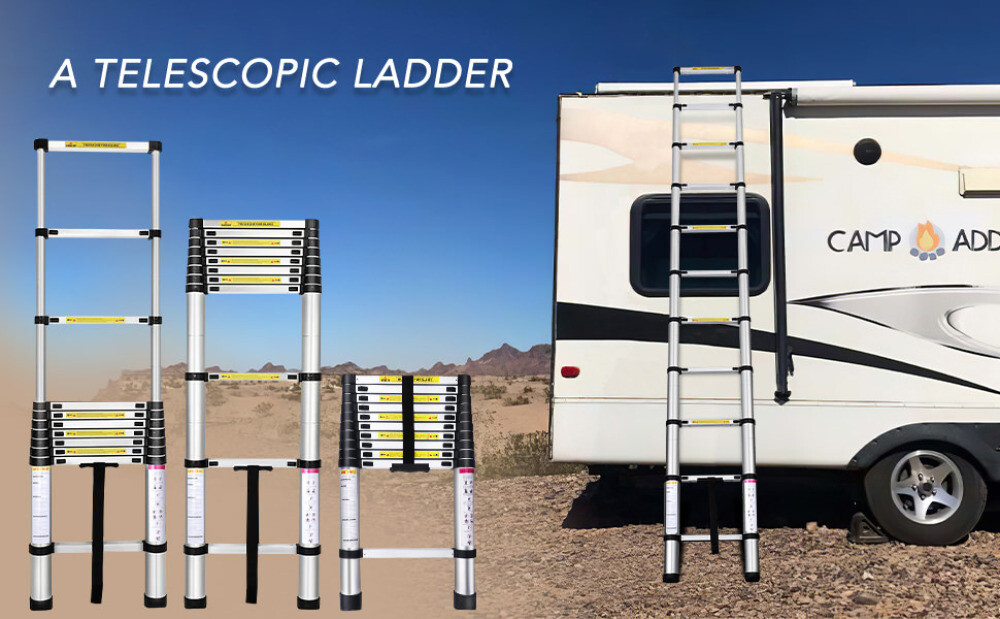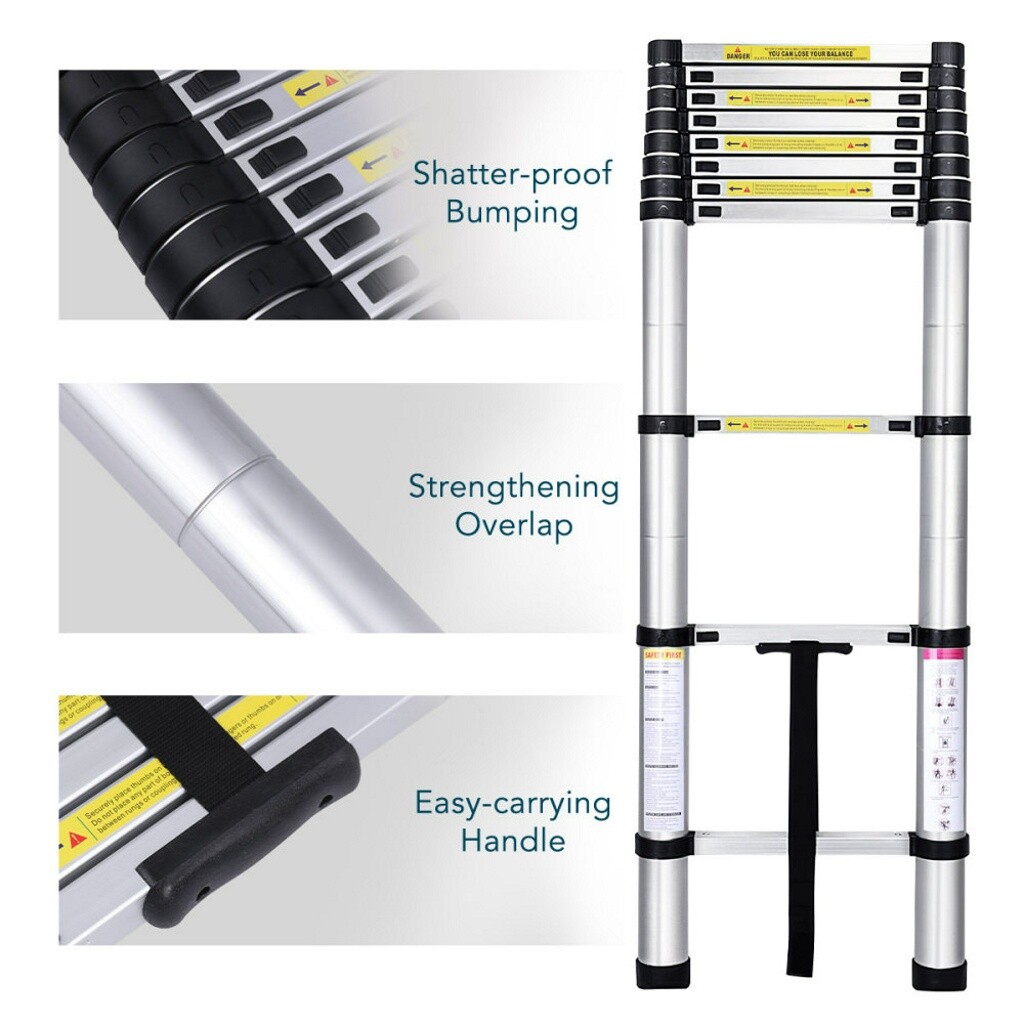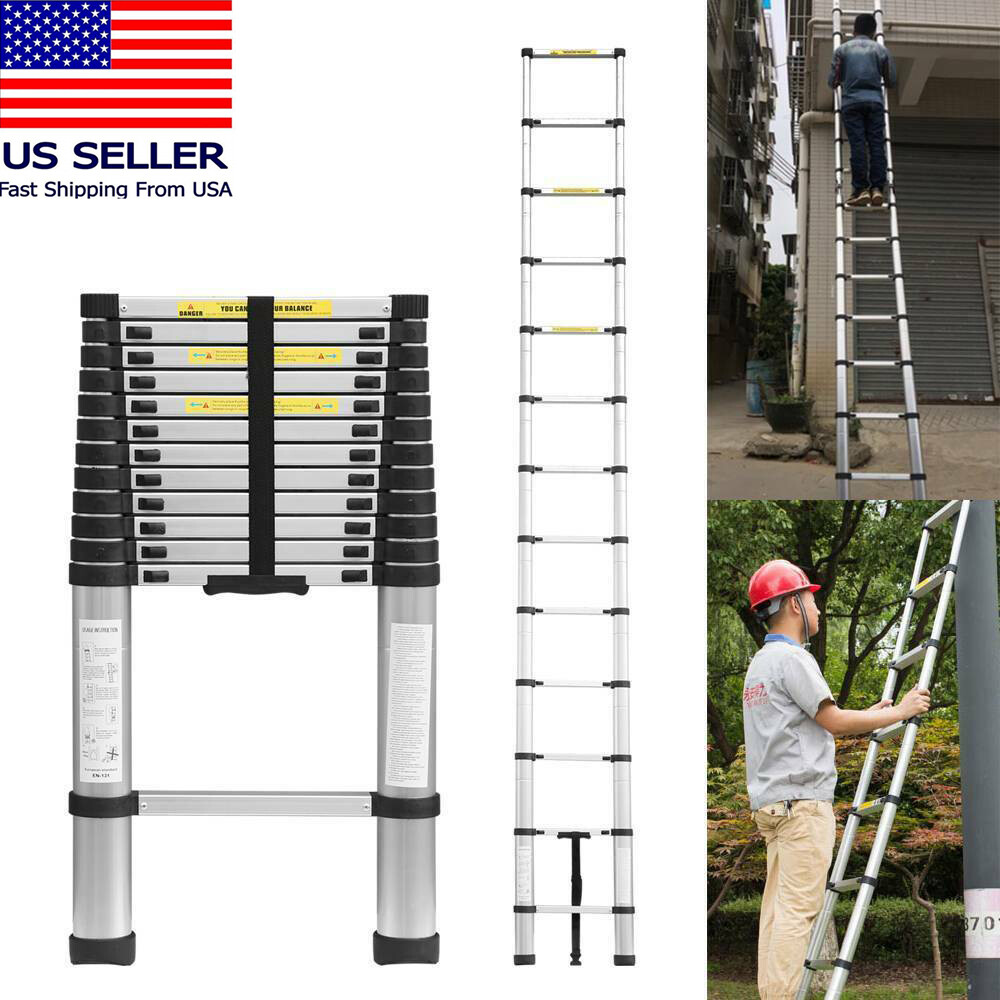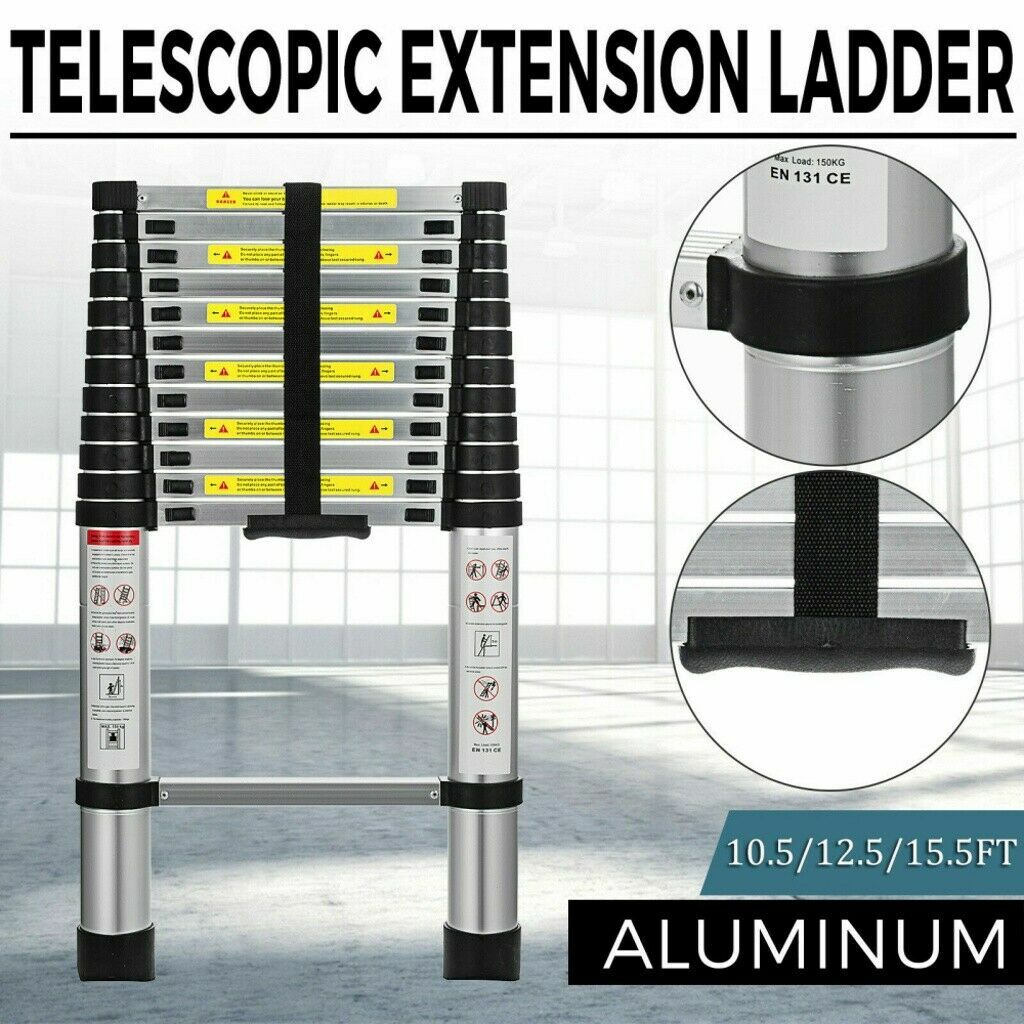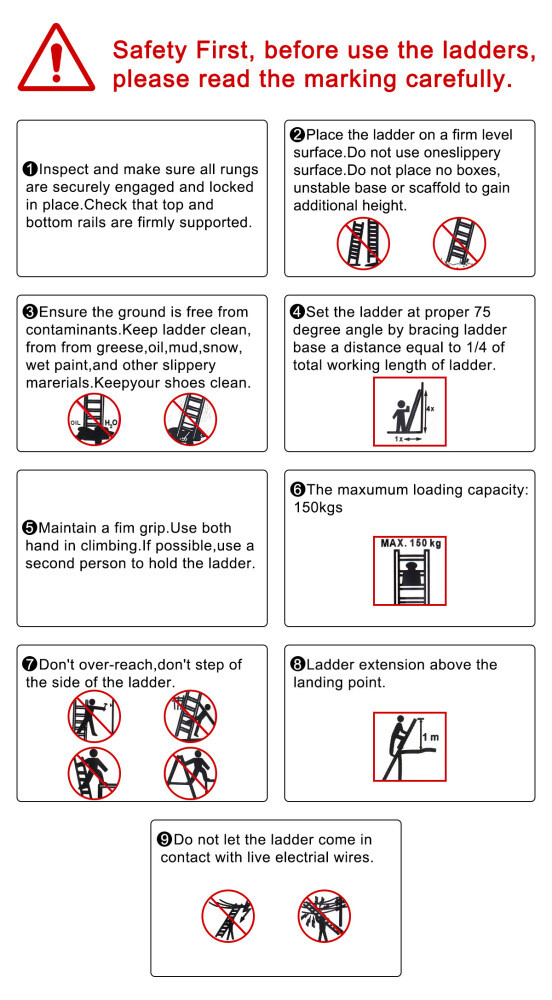 Return & Refund Policy
We have a 15-day return policy, which means you have 15 days after receiving your item to request a return.
For more information about our Return & Refund policy, please visit: https://leccio.co/policies/refund-policy
Shipping
We ship to most countries in the world and your package will arrive between 10-20 business days depending on your geographic location and availability of stock.

Other Questions
If you have further questions about this product, please send us a message by clicking on the little icon "Ask us something about this product". The icon is right above "Add to Cart" button.

Recently Viewed Products
Let's take another look!
(Only US Ship) Foldable Telescopic Ladder