Come with a high quality projector, just turn down the lights, switch on the projector and insert a preprinted slide and trace away. Then colour in or paint the picture. Project an image that your child can draw along the picture.
Doodle toy is baby's love. This funny projector toy enables your kids to express themselves artistically. It can improve your kids' creativity and imagination, exercise hand-eye coordination & color perception ability.
Make play time fun with this cute projector, this will help and encourage children to learn draw and paint while having fun. Attractive and durable intelligent toy, modern and elegant in fashion, light projector innovative technology.
Made of high quality ABS material, smooth edge and surface will not hurt your baby's hand. Non- toxic paintbrush, it can be used with complete confidence.
Come to help your little artist to make their own works, it is also a communicative link between you and your baby. Suit for birthday, holiday or Christmas gift. Children will enjoy exploring their creativity, it is easy to create nice pictures even for 3 year old.
Style1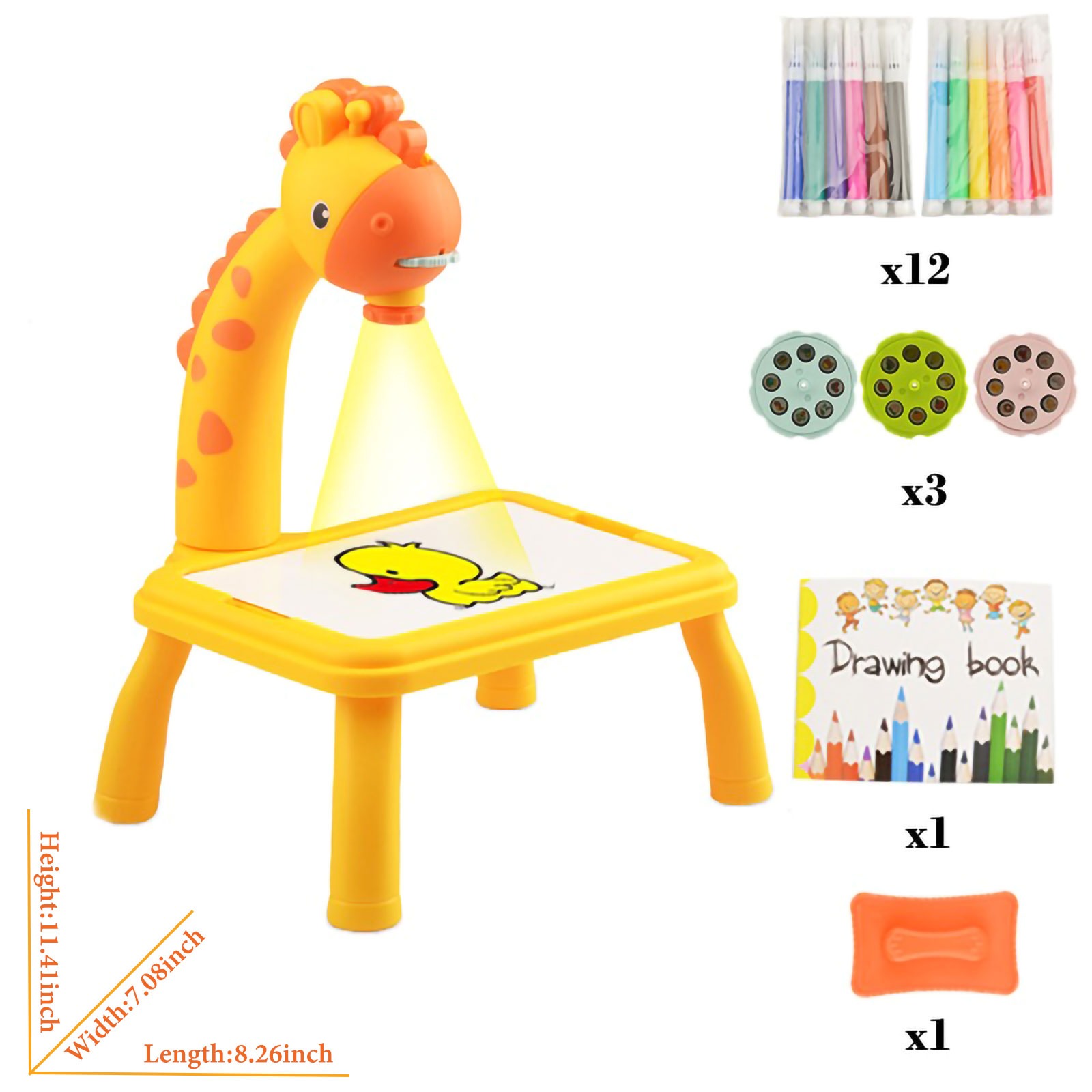 Return & Refund Policy
We have a 15-day return policy, which means you have 15 days after receiving your item to request a return.
For more information about our Return & Refund policy, please visit: https://leccio.co/policies/refund-policy
Shipping
We ship to most countries in the world and your package will arrive between 10-20 business days depending on your geographic location and availability of stock.

Other Questions
If you have further questions about this product, please send us a message by clicking on the little icon "Ask us something about this product". The icon is right above "Add to Cart" button.

Recently Viewed Products
Let's take another look!
Mini Children Led Projector Art Drawing Table