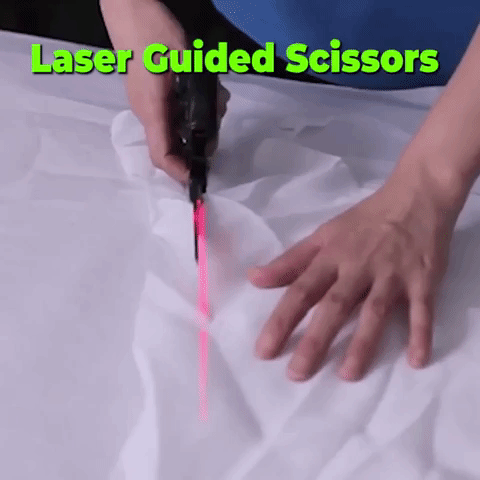 These professional scissors cut straight and accurately in no time with just the press of a button. Our laser guided scissors are easy to use, light touch operation makes them ideal for people who suffer from arthritis. Cuts faster than any other scissors available. Use for crafts, wrapping gifts, fabric and more.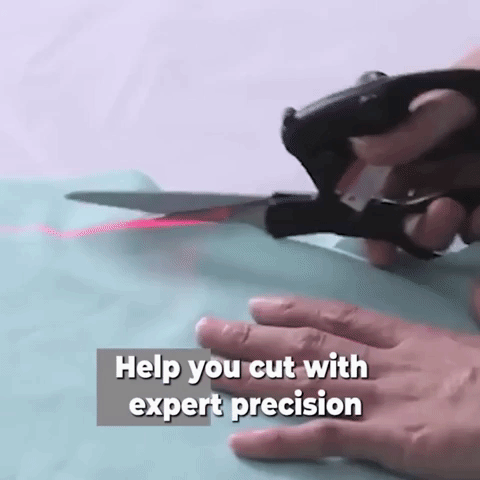 How to use:
Carefully take out scissors and point sharp end of scissors downwards.
Push button on right-hand side of scissors to turn on laser light.
Adjust laser by turning the two screws on the side of the unit until you see the laser line up with blade
Before cutting, make a mark on opposite side of the paper or fabric being cut, Lay material on work surface, Rest bottom blade of scissors on surface and align laser with the mark on the opposite side, Carefully cut while keeping laser aligned with mark.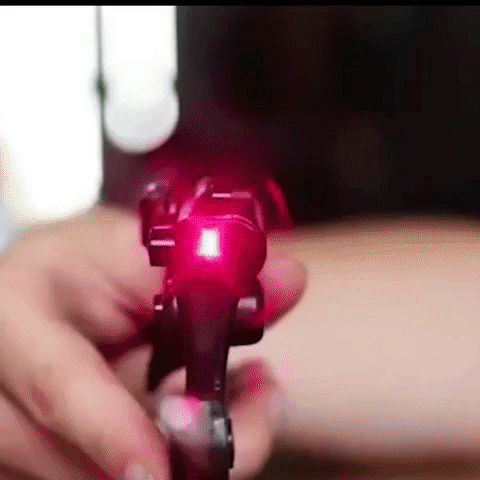 How to change the battery:
On button side, there is a "cross" sign (A)
Turn anti-clockwise to open and take out old batteries.
Put 2 new LR44 button cell batteries with positive end facing down, then turn clockwise to close.
Include:
Color: Black
Net weight: 104g
Package weight: 119g
Packet content: 1 x Laser Guided Scissors
Return & Refund Policy
We have a 15-day return policy, which means you have 15 days after receiving your item to request a return.
For more information about our Return & Refund policy, please visit: https://leccio.co/policies/refund-policy
Shipping
We ship to most countries in the world and your package will arrive between 10-20 business days depending on your geographic location and availability of stock. Kindly note that our Singapore, China and Hongkong warehouse will be on holiday on Jan 21st to Jan 27th 2023 as celebration of Lunar New Year. During that period, order processing and shipping from these warehouses may be delayed about 7 working days. Your patience on this will be appreciated.

Other Questions
If you have further questions about this product, please send us a message by clicking on the little icon "Ask us something about this product". The icon is right above "Add to Cart" button.

Recently Viewed Products
Let's take another look!