🌿🌿🌿 Looking to do some cooking with those fresh herbs you bought at the store or that you grew yourself in your backyard garden? That's nice and all if you don't mind taking all that time to separate the actual herb leaves from the stems... Or you could just use this herb stripper which lets you strip the leaves in a fraction of the time it would take to do it by hand.
🌿 This herb stripper allows you to simply pull the stem through a hole on the device to completely separate the stem from the leaves. The herb stripper is filled with various sized holes to accommodate all sorts of different sized herbs, including kale, chard, collard greens, rosemary, oregano, thyme, parsley, tarragon, and more.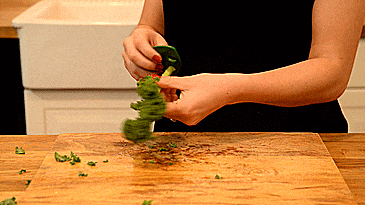 🌿 Just place the stem up to the holes to see which one will fit, then slip the end through the best fitting hole, and pull the stem all the way through to leave behind all the leaves on the other side. You can even use the edge of the stripper to further cut herb leaves into smaller pieces, as the edge of it is slightly sharp.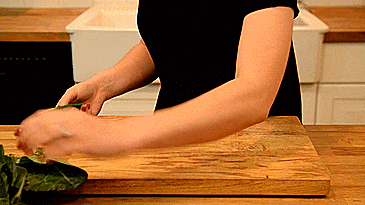 Not only great for saving you time in the kitchen, the herb stripper will also keep the nutrients within your herbs, compared to a knife that will release much of the nutrients by cutting into the leaves.
This herb stripper and leaf remover is green in color, is made from BPA-free plastic, has 8 different notch-sizes depending on the width of your herb stem, and even has a cute little design that's shaped like a leaf.
SPECIFICATIONS:
Material : PP Plastic
Color : Green
Size : approx 4.7" x  2.3" (12cm x 6cm)
Unit weight : approx 0.7oz (20g) /pc
Return & Refund Policy
We have a 15-day return policy, which means you have 15 days after receiving your item to request a return.
For more information about our Return & Refund policy, please visit: https://leccio.co/policies/refund-policy
Shipping
We ship to most countries in the world and your package will arrive between 10-20 business days depending on your geographic location and availability of stock. Kindly note that our Singapore, China and Hongkong warehouse will be on holiday on Jan 21st to Jan 27th 2023 as celebration of Lunar New Year. During that period, order processing and shipping from these warehouses may be delayed about 7 working days. Your patience on this will be appreciated.

Other Questions
If you have further questions about this product, please send us a message by clicking on the little icon "Ask us something about this product". The icon is right above "Add to Cart" button.

Recently Viewed Products
Let's take another look!