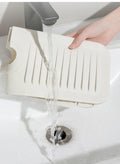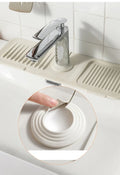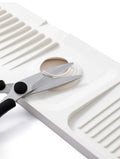 Description
Report Item / Suspicious Activity
Silicone Sink Faucet Splash Guard Mat
Feature:
1. Faucet splash pad, silicone material, soft and easy to clean.
2. Steep slope design for easy drainage.
3. Interface cut-ready design for 99% faucets.
Specifications:
Material: silicone
Color: As shown
Size: L/XL/S
Suitable for: Faucet mats
Package includes: 1x faucet splash pad


Return & Refund Policy
We have a 15-day return policy, which means you have 15 days after receiving your item to request a return.
For more information about our Return & Refund policy, please visit: https://leccio.co/policies/refund-policy
Shipping
We ship to most countries in the world and your package will arrive between 10-20 business days depending on your geographic location and availability of stock.

Other Questions
If you have further questions about this product, please send us a message by clicking on the little icon "Ask us something about this product". The icon is right above "Add to Cart" button.

Recently Viewed Products
Let's take another look!