Do you constantly need to visit the salon just to get your nails done? Save time and effort with these amazing nail dryers!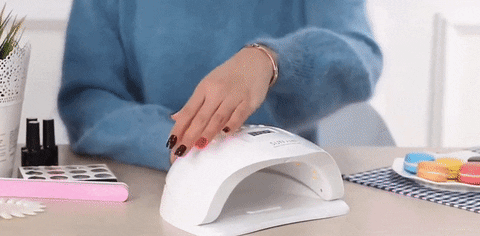 FEATURES:
🎆 80W High-Power UV LED Nail Lamp - fully equipped with 42 high-quality lamp beads!
🎆 Comfortable Curing Mode - this lamp comes with four timer settings in 10s, 30s, 60s and the Low Heat Mode which is the 99s. When using the  Low Heat Mode, it keeps the light in balance to help you cure your nails slower but safer!
🎆 Spacious design with LED screen and Detachable Bottom - it is not only spacious where it can fit two hands at once but you can also remove its bottom portion to cure the gel on your feet! Speaking of the bottom portion, this is not just a mere base, it comes with a cooling chip that allows you to use the lamp longer!
HOW TO USE: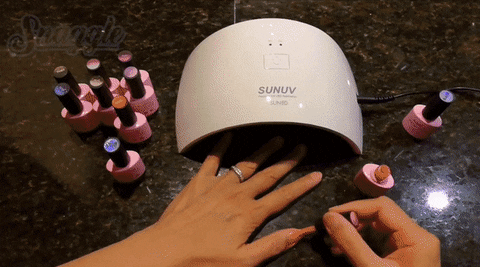 Step 1: Connect the lamp to the power supply
Step 2: Set the working time using the timing button or use the auto-sensor to automatically start the lamp by placing your hand
Please be reminded that the machine will automatically shut down after the timer. To protect your hands, it is recommended to use the low heat mode for 99 seconds.
Return & Refund Policy
We have a 15-day return policy, which means you have 15 days after receiving your item to request a return.
For more information about our Return & Refund policy, please visit: https://leccio.co/policies/refund-policy
Shipping
We ship to most countries in the world and your package will arrive between 10-20 business days depending on your geographic location and availability of stock.

Other Questions
If you have further questions about this product, please send us a message by clicking on the little icon "Ask us something about this product". The icon is right above "Add to Cart" button.

Recently Viewed Products
Let's take another look!