Feature:
1.【Bigger and Thicker】】The upgraded product is bigger and thicker. It is equipped with three sizes of plastic wrap covers: 38cm, 70cm, 120cm, which can cover dishes and basins of different sizes.
2. [Safety and Health] Made of high-quality food-grade HDPE/LDPE materials, it is non-toxic, odorless, environmentally friendly and safe, and can be safely used in food masks. Waterproof, effectively prevent food from getting wet.
3.【Proper Wrapping】Each carefully crafted clear food cover has an elastic band with proper curvature around the edge, which can wrap the plate without being overly strained.
4.【Multi-function】Besides daily fresh-keeping and dustproof, the transparent food cover can also be used for outdoor gatherings or picnics for easy carrying.
5.【Flexible Design】Adjustable to fit various shapes and sizes (square, rectangle, round), cups, plates or other food containers.
Specification:
Product Material:PE
Use:Disposable
Packing list:
50pcs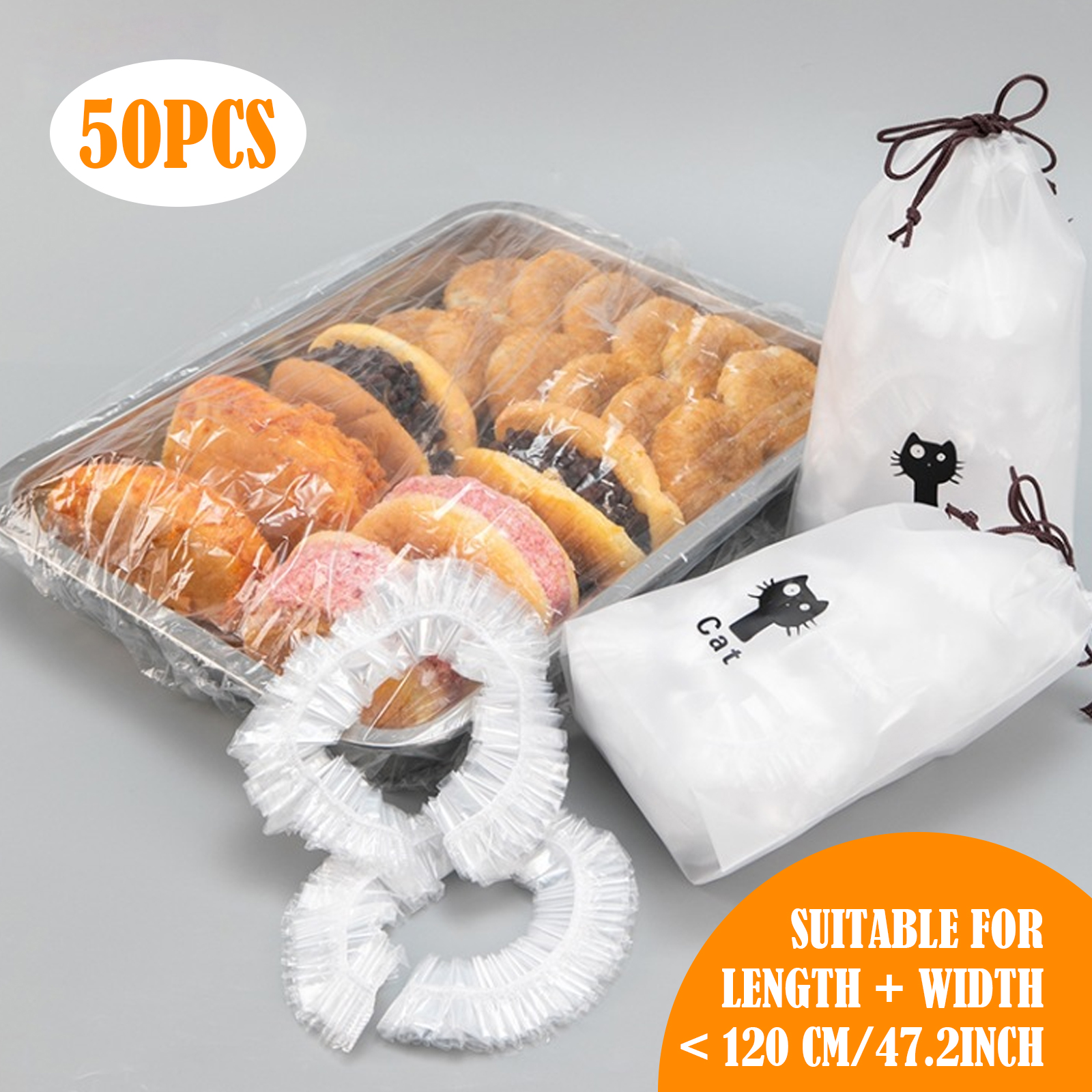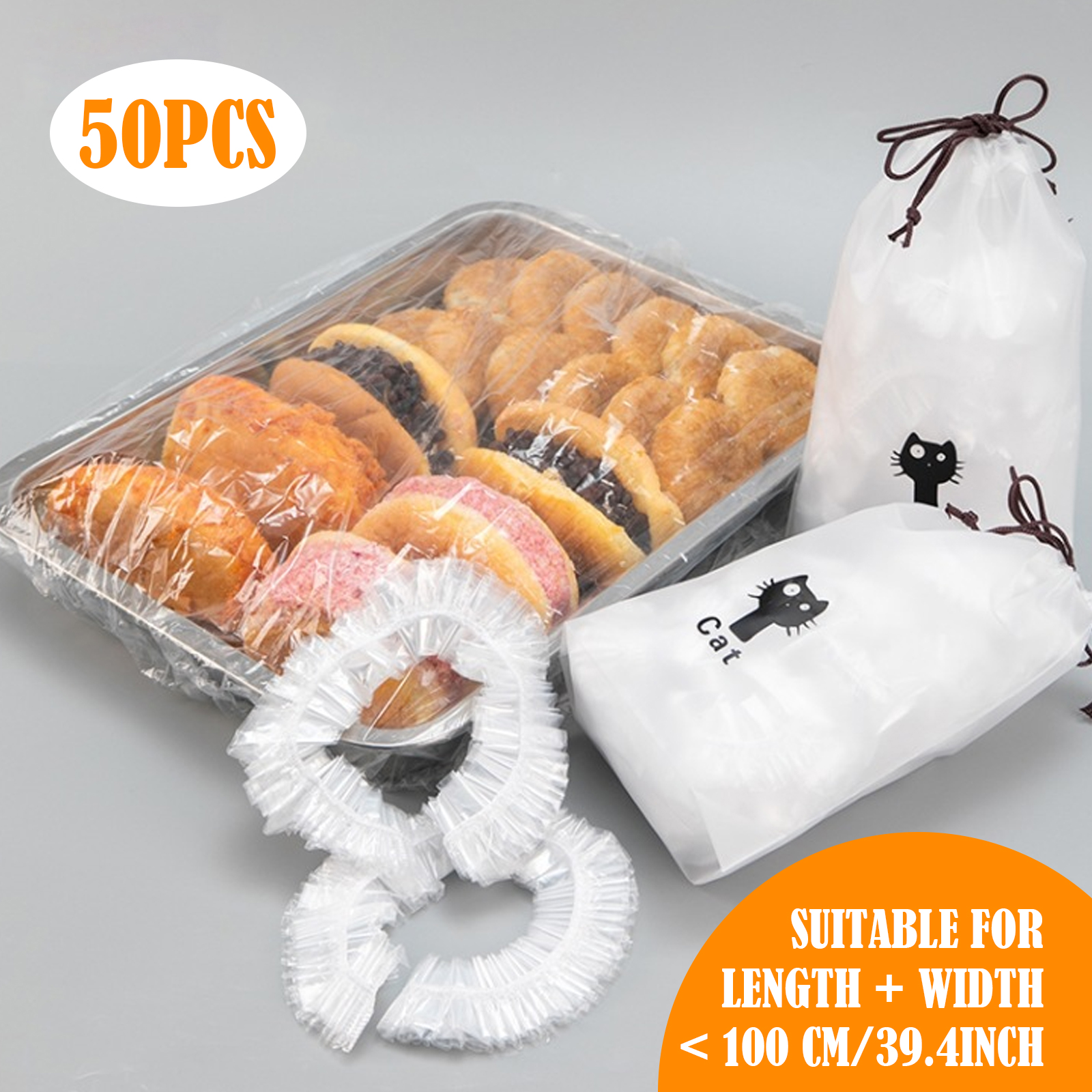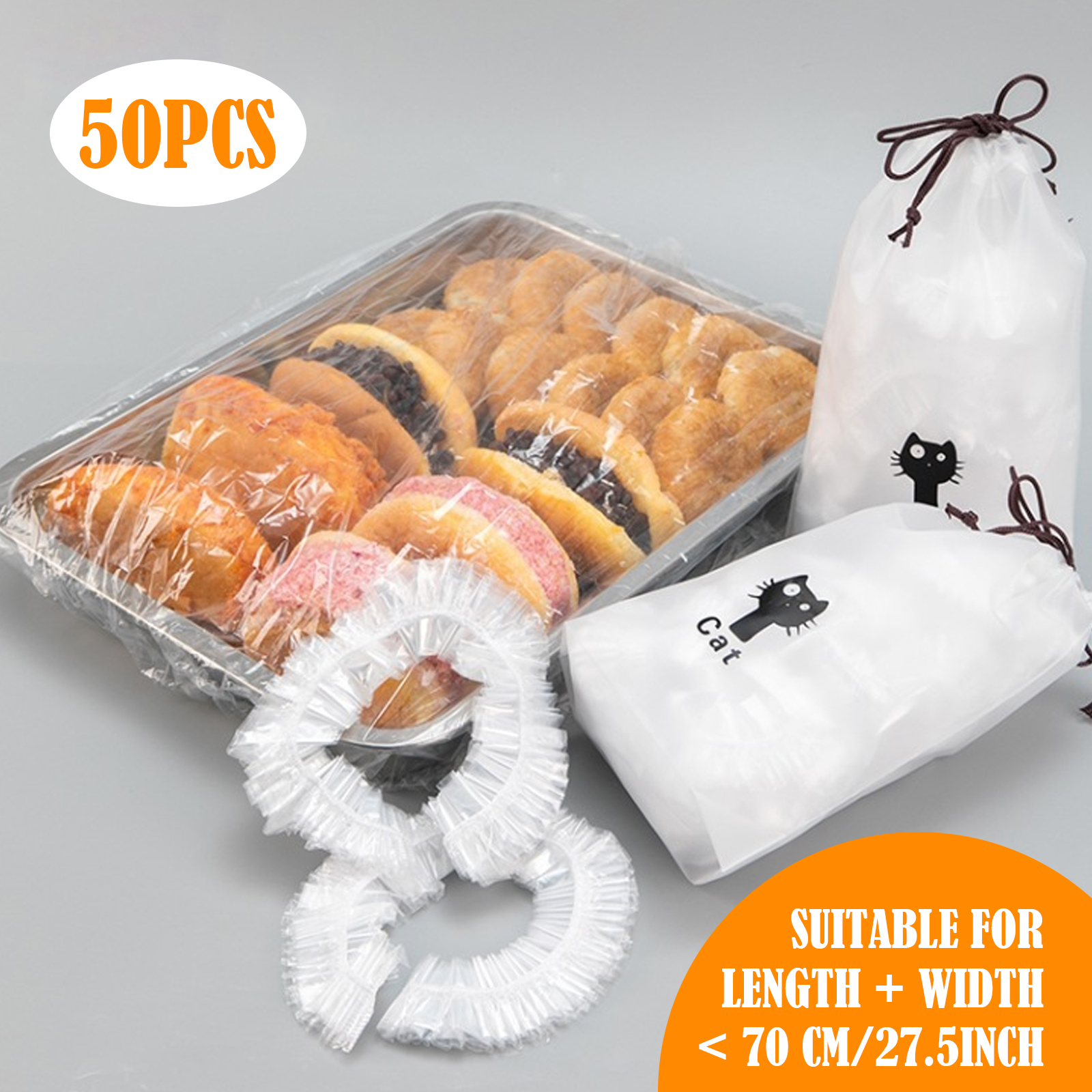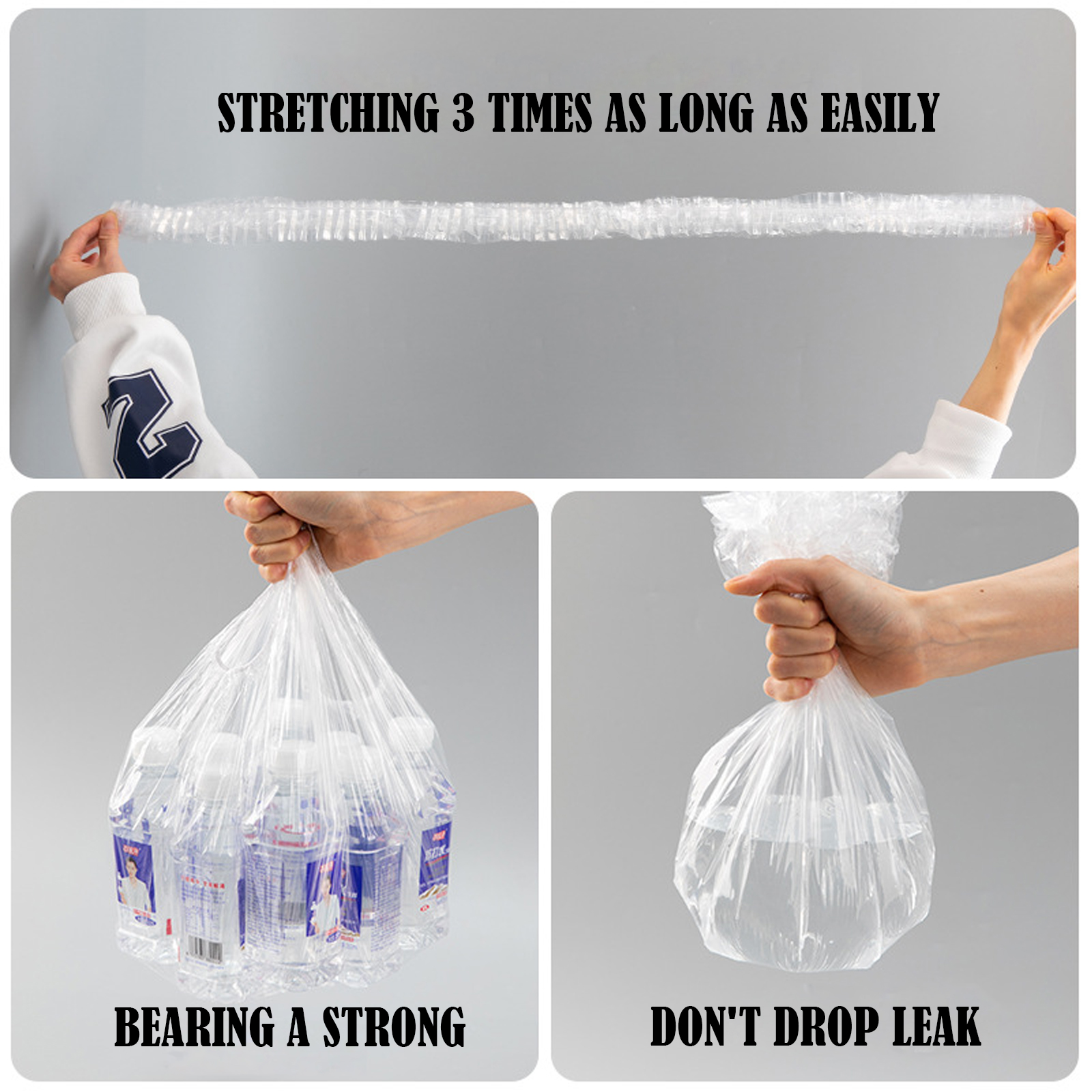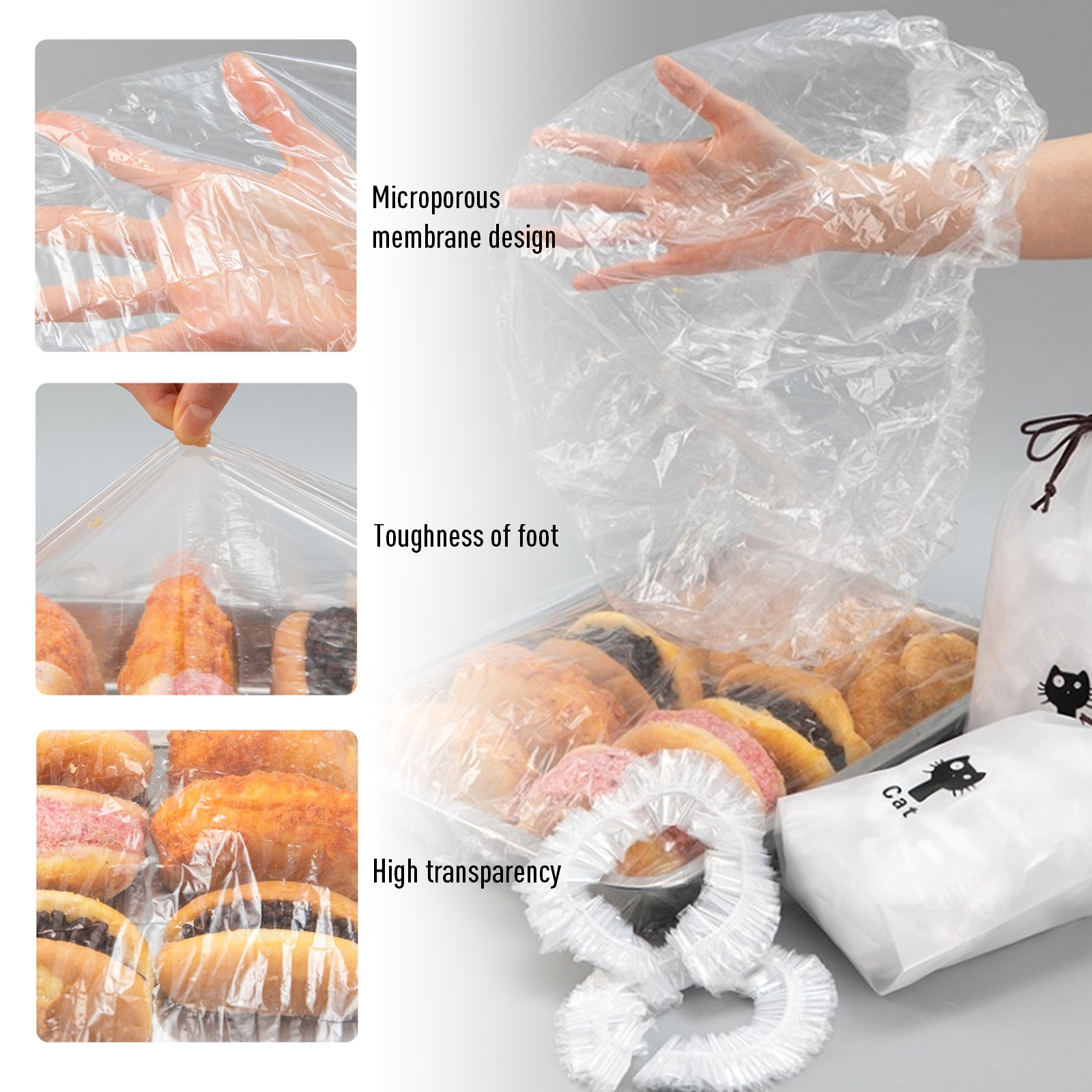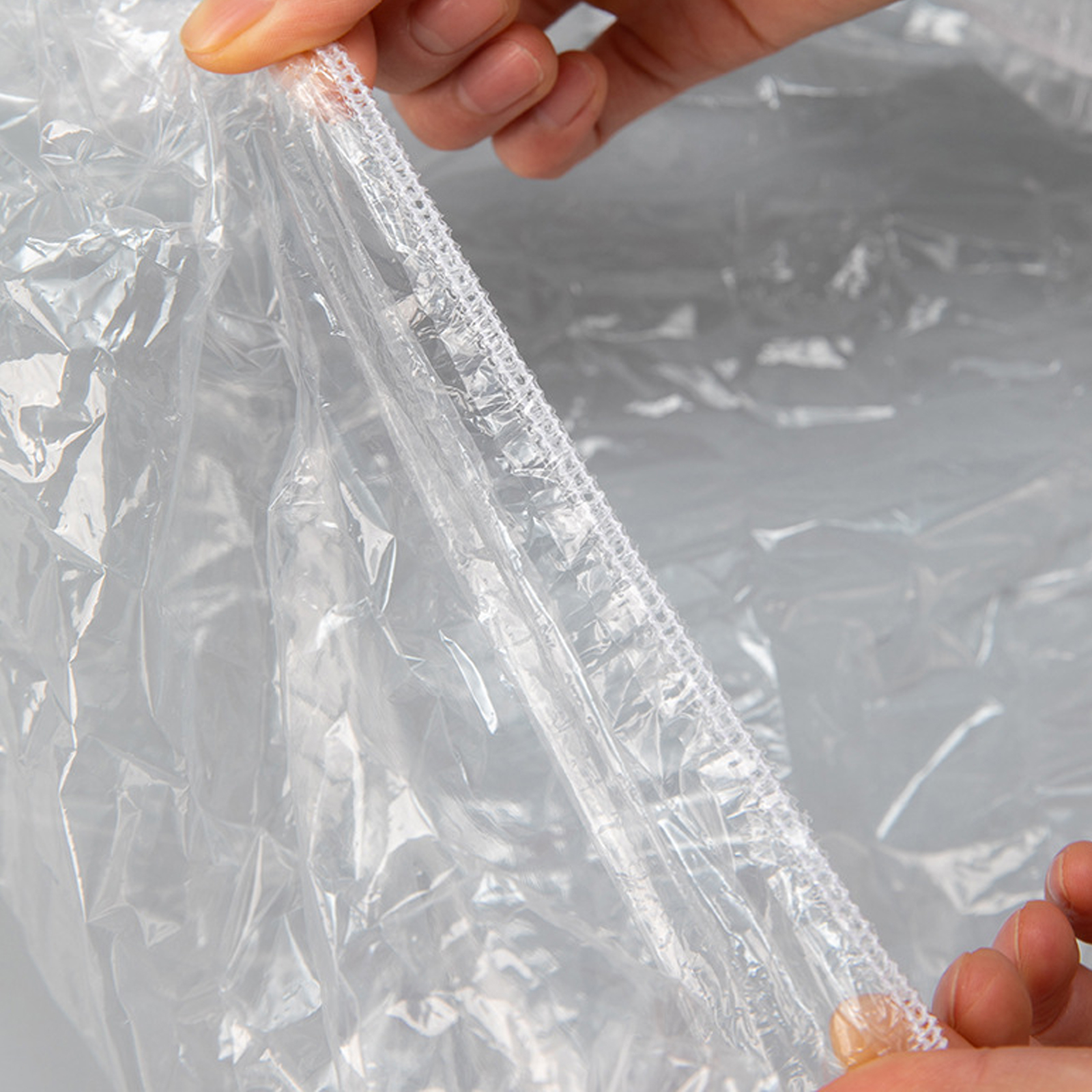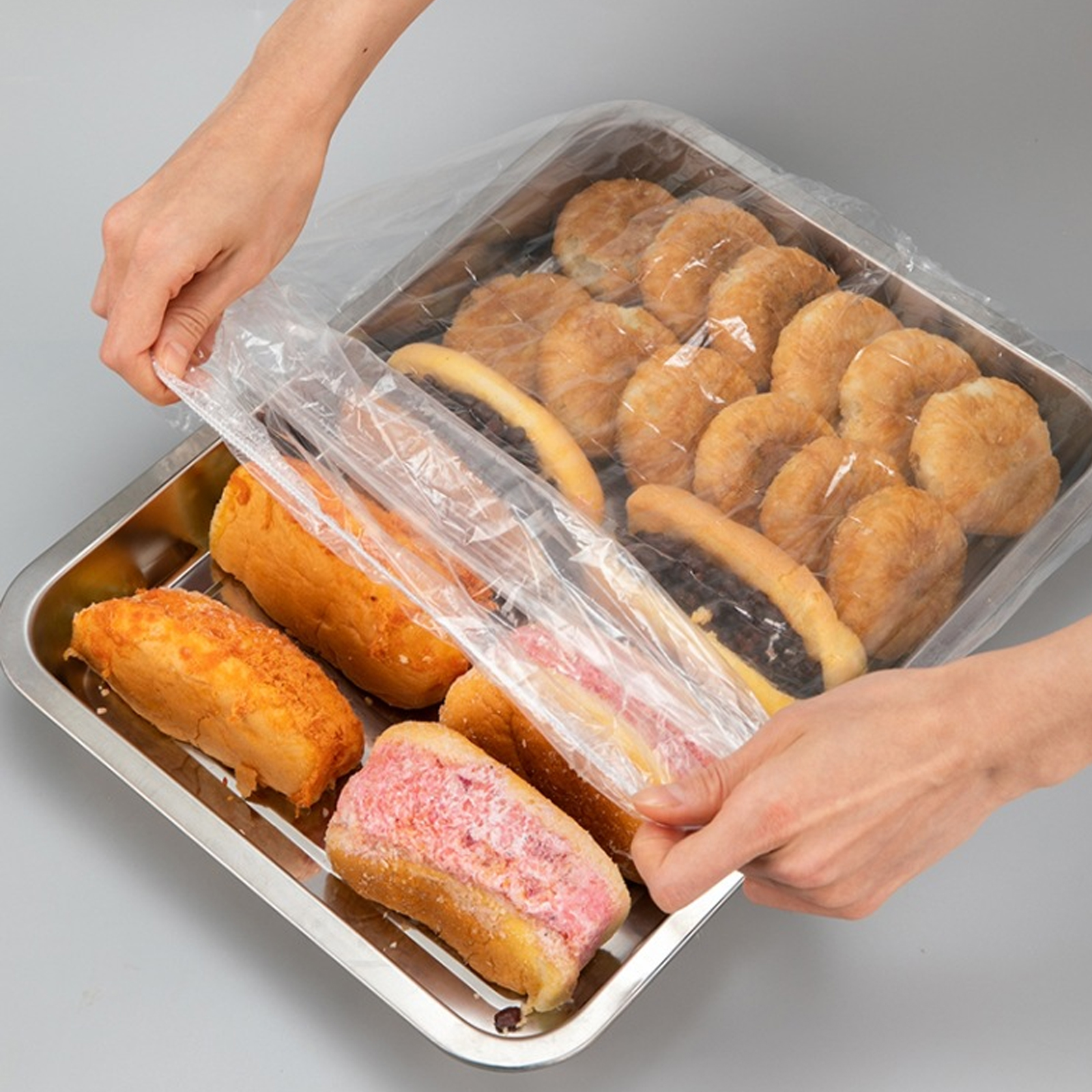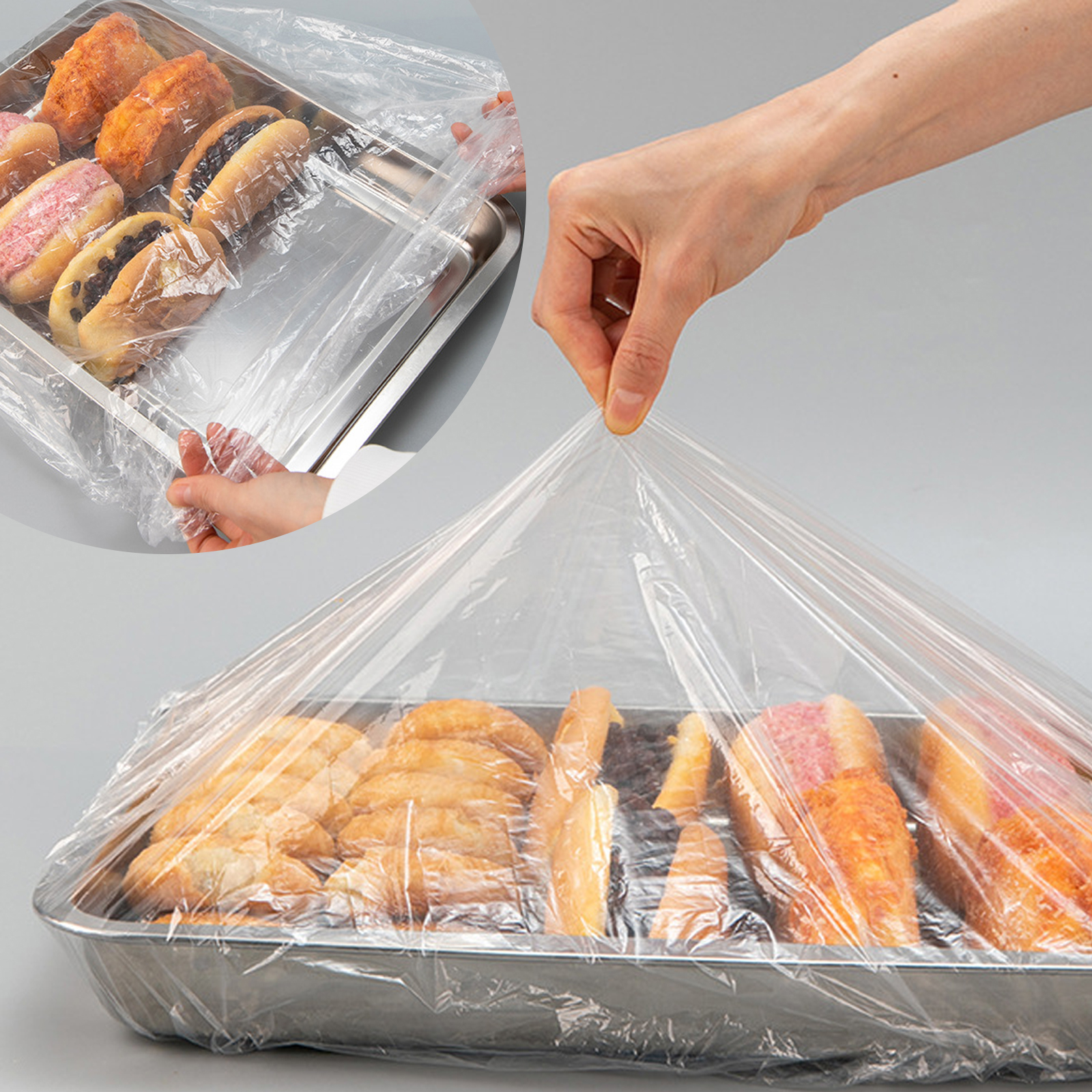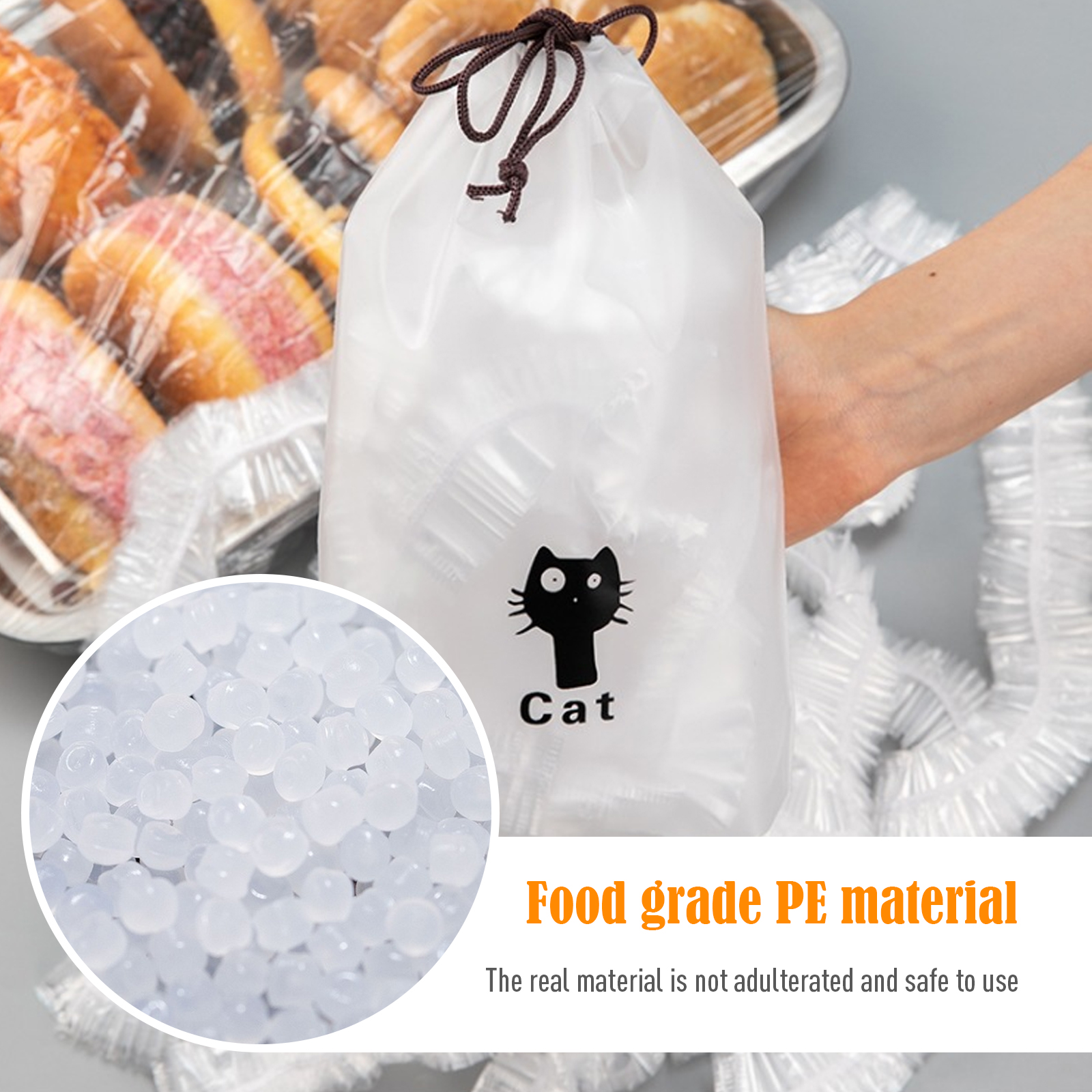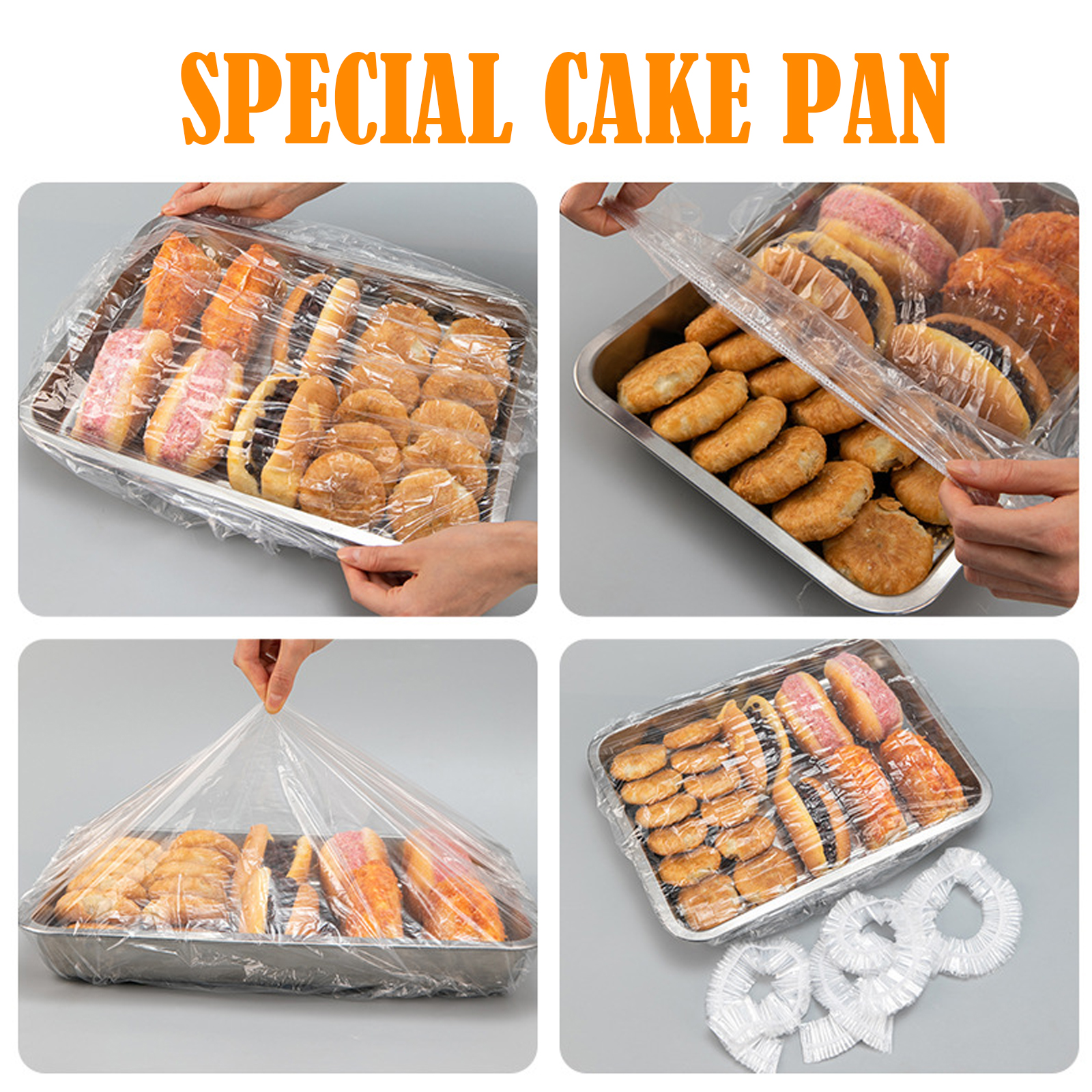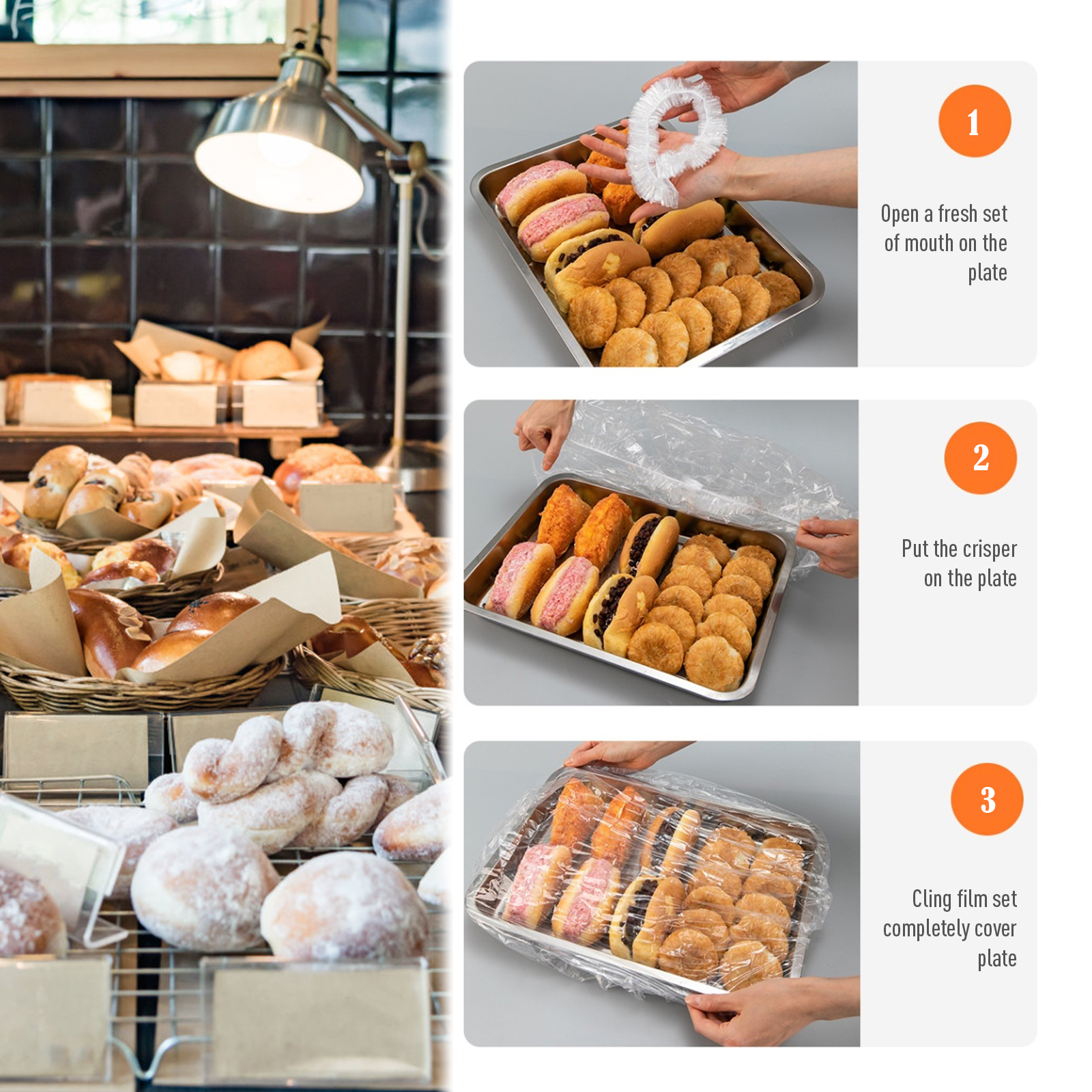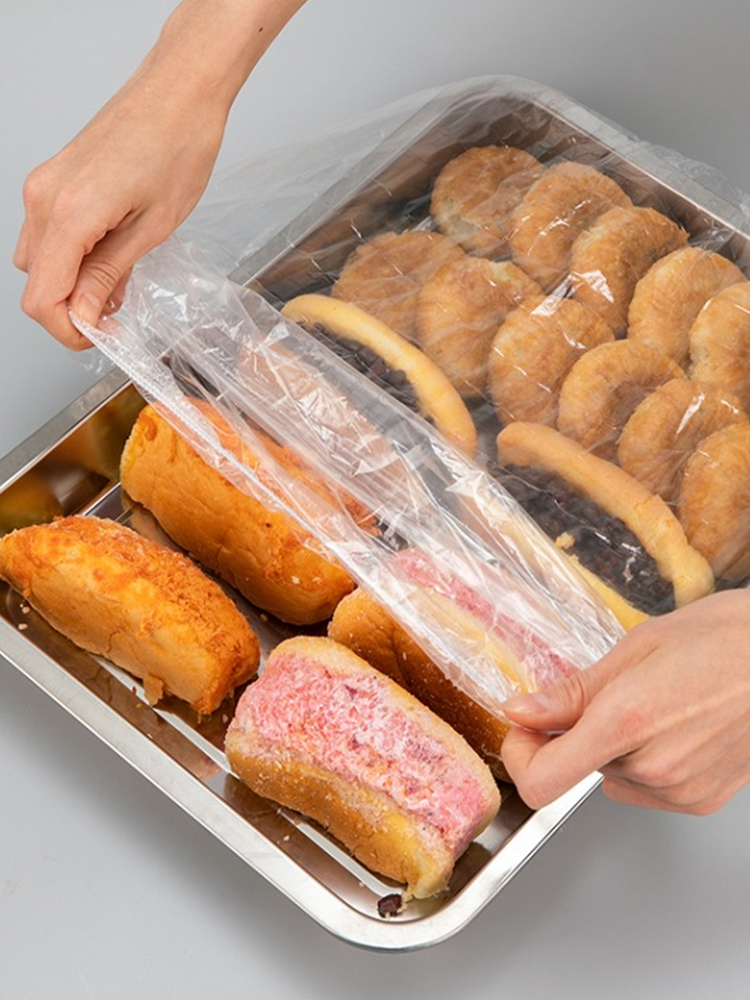 Return & Refund Policy
We have a 15-day return policy, which means you have 15 days after receiving your item to request a return.
For more information about our Return & Refund policy, please visit: https://leccio.co/policies/refund-policy
Shipping
We ship to most countries in the world and your package will arrive between 10-20 business days depending on your geographic location and availability of stock.

Other Questions
If you have further questions about this product, please send us a message by clicking on the little icon "Ask us something about this product". The icon is right above "Add to Cart" button.

Recently Viewed Products
Let's take another look!
50PCS Oversize Food-Grade Food Cover