Feature:
1.Pecially designed to repair the switch socket drawer junction box.
2.Easy to use: tighten the upper and lower nuts with the included wrench to secure them to the cassette.
3.Effectively preventing loosening: the high hardness metal nail head makes the fixed fixer strong, effectively preventing loosening.
4.Solve the problem that the bottom case cannot be repaired because the socket case is damaged.
5.Corrosion and rust resistant, durable, no curve, no deformation.
Specification:
Material: Metal+ Insulation
Size: as shown
Suitable for: 86/ 118 bottom switch socket box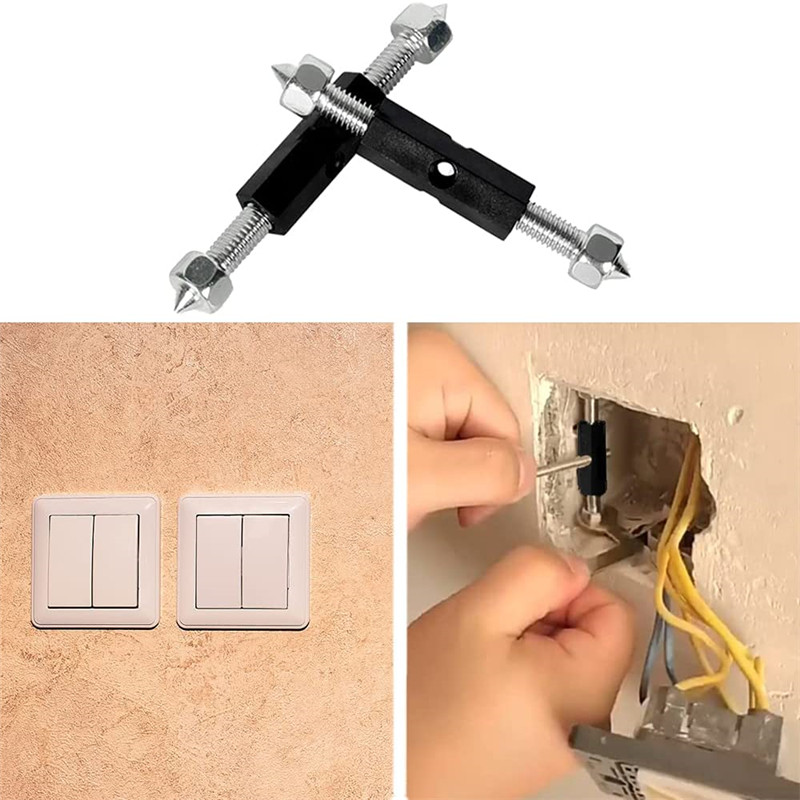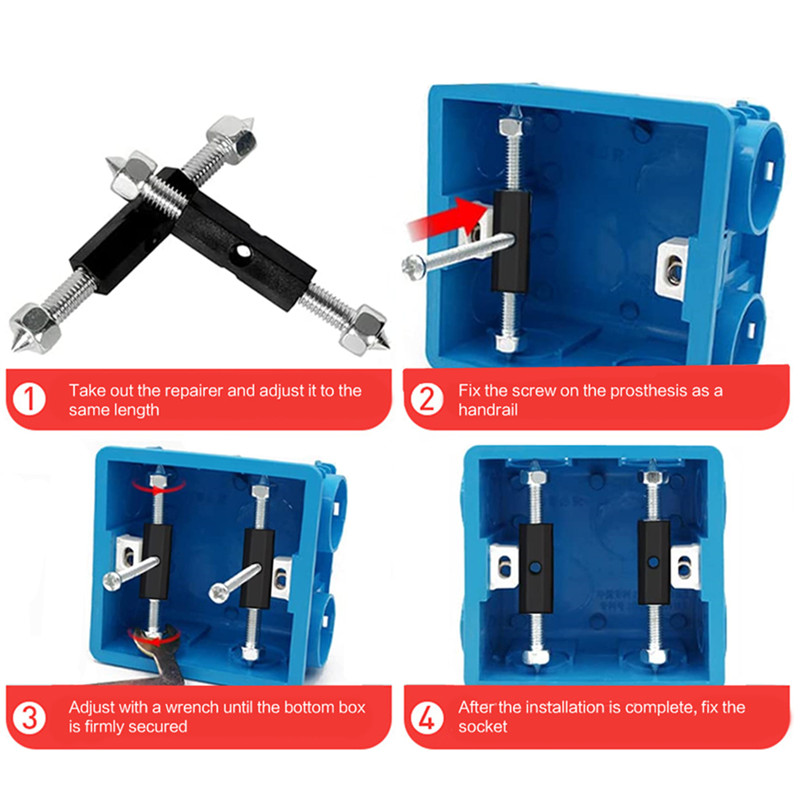 Return & Refund Policy
We have a 15-day return policy, which means you have 15 days after receiving your item to request a return.
For more information about our Return & Refund policy, please visit: https://leccio.co/policies/refund-policy
Shipping
We ship to most countries in the world and your package will arrive between 10-20 business days depending on your geographic location and availability of stock.

Other Questions
If you have further questions about this product, please send us a message by clicking on the little icon "Ask us something about this product". The icon is right above "Add to Cart" button.

Recently Viewed Products
Let's take another look!
10PCS Wall Switch Fix Screw