So while it may seem like an impossible feat to find an effective solution for all your blackhead problems — professional facial extractions don't come cheap and aren't really an option right now — the internet has discovered a pore-cleansing product that's not only easy to use and highly effective, but actually fun. 
 You probably never thought you'd read the words "fun" and "blackhead removal" in the same sentence, but you've probably also never tried Elizavecca's Milky Piggy Carbonated Clay Bubble Mask before, right? After going viral on, you guessed it, TikTok, the deep-cleansing mask that promises to remove blackheads and leave pores squeaky clean has quickly become one of 2020's most popular beauty products.
Using the clay mask is simple and won't leave your sink (or hands) a complete mess thanks to the small spatula that comes with it. Within seconds of applying it all over your face, the mask literally grows, bubbling up so much so that some people have said they felt (and looked) like a cloud with it on. 
It's an aesthetically pleasing beauty find that is certain to make your upcoming spa nights 10 times more fun, but don't be mistaken: This bubbly clay mask does some serious work, too, thanks to an impressive mix of carbonated water, collagen, green tea, and charcoal. 
The carbonated water, which is the secret to the mask's bubbling effect, goes deep into your skin to clean out excess dirt and oil — basically all that hard-to-reach gunk that blocks pores and prevents your skin from breathing. Green tea extract also helps suck out dirt while reducing inflammation and redness, and the charcoal cleanses, refines, and tightens your pores.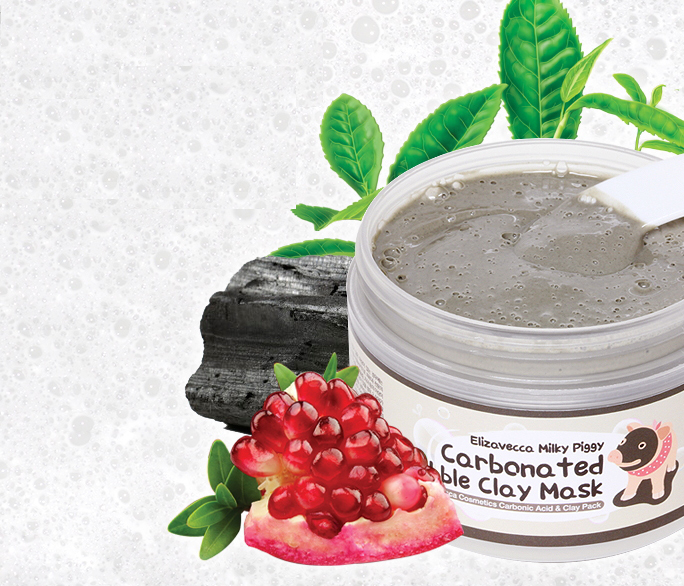 How To Use:
1.) APPLY - Apply evenly to freshly cleansed skin using the applicator provided.
2.) BUBBLE - Wait 5-10 minutes for the mask to bubble and expand over your face.
3.) MASSAGE - Massage the bubbles into your skin to maximize the effects of the mask.
4.) RINSE - Gently remove with warm water and pat dry using a soft clean towel.
Helpful Tip: Apply quickly! It carbonates so fast that, if you start on your neck, by the time you get to your face the neck-part starts forming into bubbles already.
Return & Refund Policy
We have a 15-day return policy, which means you have 15 days after receiving your item to request a return.
For more information about our Return & Refund policy, please visit: https://leccio.co/policies/refund-policy
Shipping
We ship to most countries in the world and your package will arrive between 10-20 business days depending on your geographic location and availability of stock.

Other Questions
If you have further questions about this product, please send us a message by clicking on the little icon "Ask us something about this product". The icon is right above "Add to Cart" button.

Recently Viewed Products
Let's take another look!
100g Elizavecca Milky Piggy Carbonated Bubble Clay Mask