🥗 Do you ever wish there was a safer and more efficient way to cut your vegetables? Well you found it! Slice and cut your vegetables in a fraction of the time. It's the easiest and safest way to cut your veggies. Our cutter will boost your cooking skills for any dish that includes vegetables or fruits.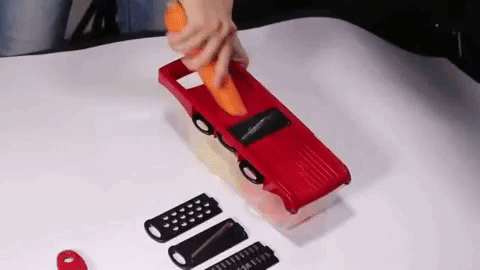 Stop wasting time cutting your vegetables and put that time towards other parts of your perfect dish! Our sharp blades let you quickly glide your vegetables over for fast slices. Your slices will never be too thick, too thin, or uneven. The simple to use slicer will make sure you can't make a mistake while using it. Your friends and family will be amazed at your perfect food presentations.
🥗 DIFFERENT CUTS FOR DIFFERENT DISHES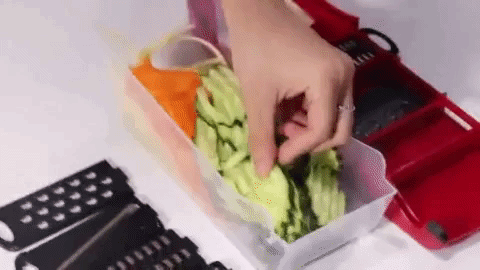 Our 6-In-One Vegetable Cutter has different blades perfect for any occasion. We know the frustration of need a certain cut of a vegetable but being unable to make it happen. Whether you need shredded vegetables, sliced vegetables, or even waffle-cut vegetables our cutter will do it for you! Your cooking skills will no longer be limited by the equipment you have. Gain culinary freedom by giving yourself with the most versatile veggie preparation tool available.
🥗 NEVER WORRY ABOUT CUTTING YOURSELF AGAIN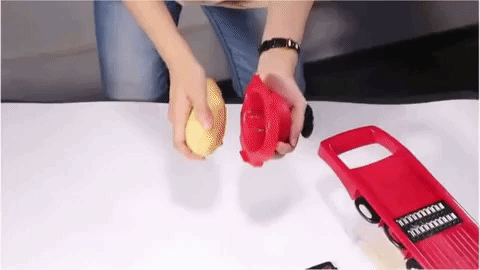 One common and justified fear when working in the kitchen is cutting yourself while preparing your meals. You won't have to be scared of that when cutting with our vegetable slicer! Included with the package is the safe vegetable holder. Your hands will never even come close to the blades while you're cutting your vegetables. It's the safest method to cut all of your vegetables.
🥗 SAVE SPACE WITH OUR CONVENIENT AND COMPACT DESIGN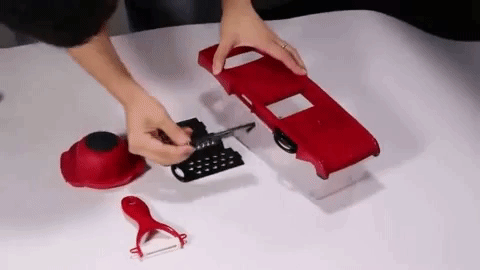 Even though our vegetable slicer provides a wide range of utility it still does not take up space. Each blade has a compartment on the side of the slicer that holds it until you need to use it. It's very easy to swap between the blades. You will simply have to pull out one of the components from the side, eject the current blade, and swap the two blades! Keeping the blades stored in the slicer saves much more space than having a separate tool to perform all of these tasks.
Return & Refund Policy
We have a 15-day return policy, which means you have 15 days after receiving your item to request a return.
For more information about our Return & Refund policy, please visit: https://leccio.co/policies/refund-policy
Shipping
We ship to most countries in the world and your package will arrive between 10-20 business days depending on your geographic location and availability of stock. Kindly note that our Singapore, China and Hongkong warehouse will be on holiday on Jan 21st to Jan 27th 2023 as celebration of Lunar New Year. During that period, order processing and shipping from these warehouses may be delayed about 7 working days. Your patience on this will be appreciated.

Other Questions
If you have further questions about this product, please send us a message by clicking on the little icon "Ask us something about this product". The icon is right above "Add to Cart" button.

Recently Viewed Products
Let's take another look!